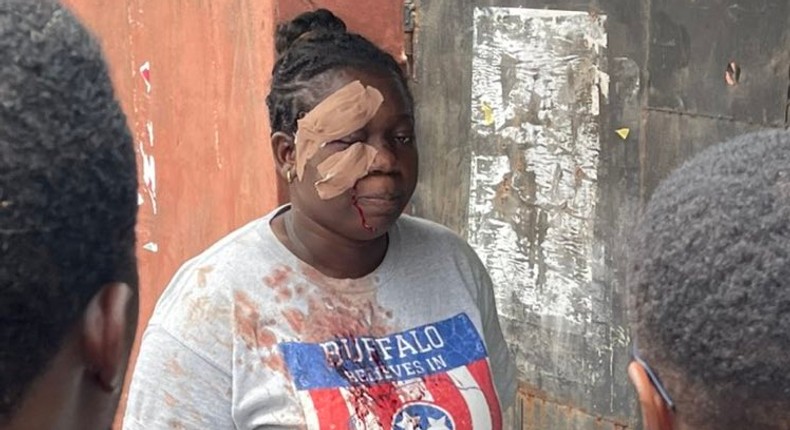 The woman voted despite the attack that left her face bandaged [Twitter/@Ozoadaz]
A vicious attack by thugs in Lagos State wasn't enough to stop a determined woman from casting her vote on Saturday, February 25, 2023.
The presidential election has been largely peaceful across the country, but violence and voter intimidation have been reported, especially in Lagos and Borno.
The voter, whose identity is currently unknown, had gone to the Dipo Olubi polling unit in Surulere to exercise her right to determine Nigeria's next leader, but thugs attacked just before noon.
According to an eyewitness account posted on Twitter by Femi Owen, the thugs scattered the polling unit with guns and stones.
The voter was injured in the attack, but she was back two hours later to cast her vote with blood still flowing on her bandaged face.
Lagos is the stronghold of the candidate of the All Progressives Congress (APC), Bola Tinubu, a former Lagos governor, who's a frontrunner for the presidential election. His main competitors are Atiku Abubakar of the People's Democratic Party (PDP) and Peter Obi of the Labour Party (LP).