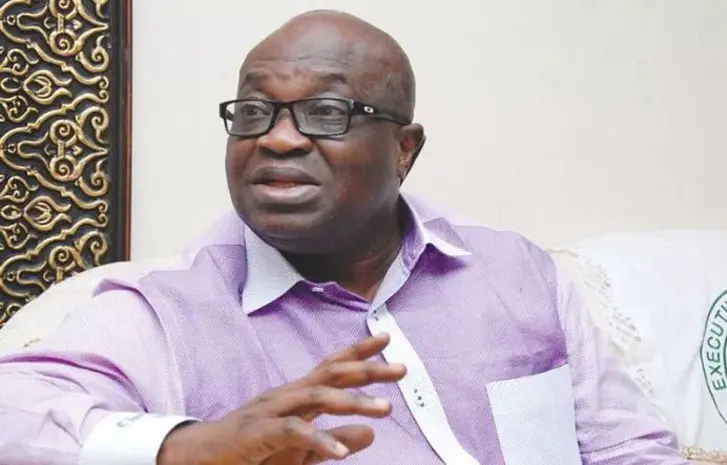 The Obingwa Local Government Area kinsmen of Governor Okezie Ikpeazu have pledged their support to the presidential candidate of the Peoples Democratic Party (PDP), Atiku Abubakar.
Ikpeazu belongs to the Nyesom Wike-led G-5 Governors currently at loggerheads with Atiku over his refusal to facilitate the resignation of the party's National Chairman, Iyorchia Ayu.
The G-5 Governors had sworn that they would not support the Waziri's presidential bid except Ayu vacates his position for a Southerner to ensure equity in the party hierarchy.
Despite Ikpeazu's position, the PDP in his Obingwa LGA has vowed to support Atiku and his running mate, Senator Ifeanyi Okowa.
They promised to deploy every arsenal in their political armoury to ensure Atiku sweeps the polls in the entire LGA.
The PDP stalwarts insisted that the party is supreme in everything, hence they have no option than to support the party's flag bearer as loyal party faithful.
Speaking at Abala Primary School, the Chairman of PDP in Obingwa, Seth Agomuo, said that the PDP council would not discriminate and would give their votes to all the party's candidates in different categories of the elections.
According to him, "As a party chairman, and a true party man here in Obingwa, I want to clarify something. As far as I'm concerned, and a true party man, hence candidates have emerged after contested primary elections, such candidates now belong to the party and the party will support them.
"That's the truth. I'm a true party man. Whether you love the candidate or hate him, that doesn't matter as long as he emerged from a primary election conducted by the party.
"So, as far as I'm concerned and as far as I'm the PDP Chairman in Obingwa, we shall only vote for PDP candidates from Alhaji Atiku Abubakar to the Senate, House Representatives, Governor and the State House of Assembly.
"We are PDP and that's our stand. We're Igbos, but our party comes first before any other thing."