Kindly share this story:
Nollywood actor, Junior Pope, has mocked the All Progressives Congress (APC) youth leader, Dayo Israel, over a robbery attack in Abuja.
We report that Isreal cried out on Twitter after his car was burgled in Maitama, Abuja
According to the APC member, his bag, atm cards, and tokens were stolen by the thieves who broke his car's glass.
He tweeted: "Car broken into, glass shattered, bag stolen, Atm cards, tokens etc. Gone. Maitama. All is well."
Commenting on the post on a blog post, Junior Pope made a mockery of Isreal saying the thieves were the demons they created.
He wrote: "The Demons You Created"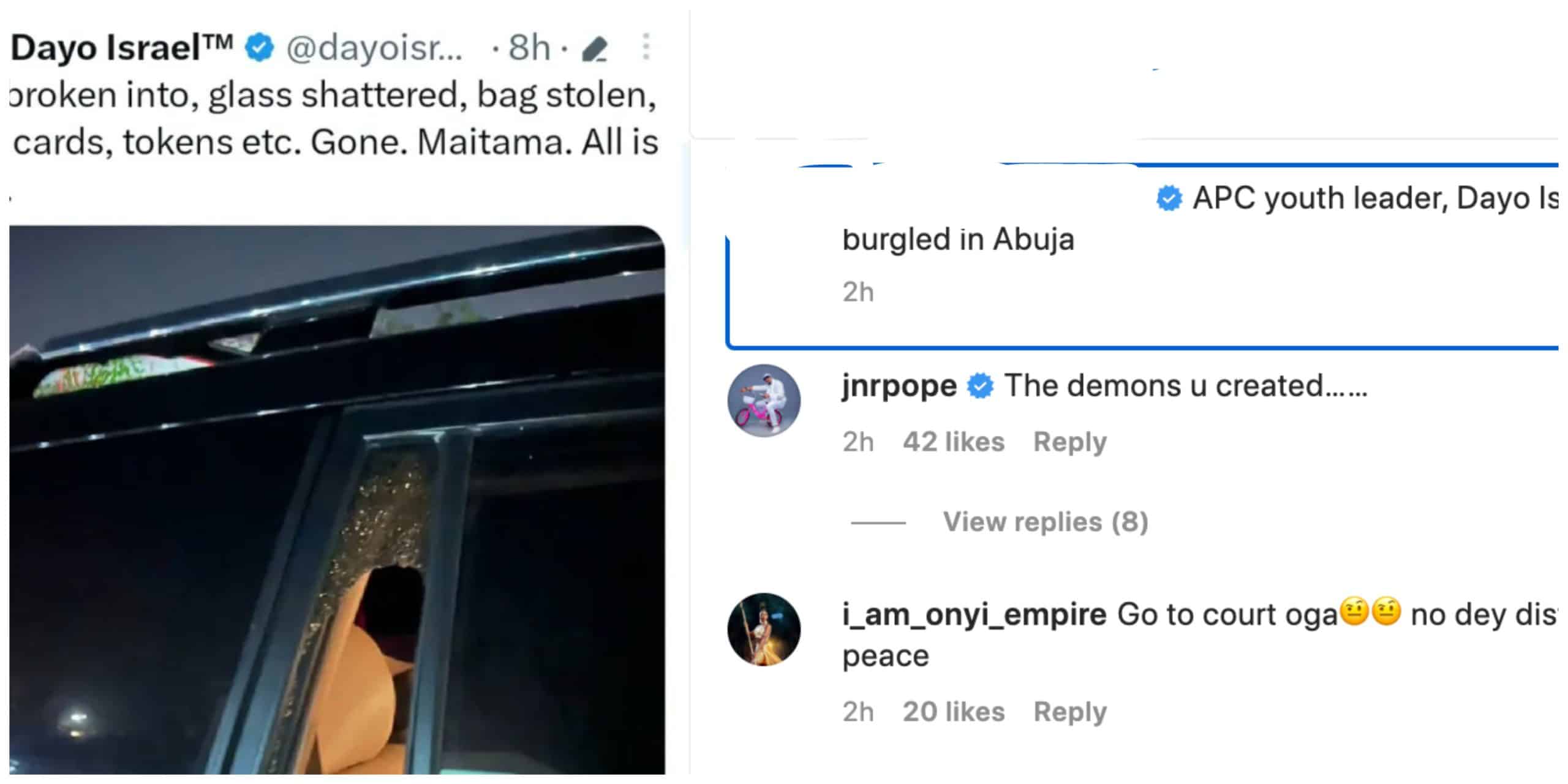 Armed Robbers Attack Junior Pope
Meanwhile, Junior Pope recently recounted how he and his colleagues were attacked by armed robbers in Delta State.
We report that the actor made this known in a video shared on his Instagram page, stating they were returning from a movie set on Sunday, January 29, 2023, when they were robbed at Ubulu Okiti in Delta State.
Narrating his ordeal, Junior Pope said he was driving his car alongside Nollywood actress, Georgina Ibeh and another colleague when they saw a roadblock made with tree stumps.
He decided to slow down but noticed a group of men coming out of the bushes and quickly reversed, stepped on the accelerator, and rammed into another colleague's car that was coming behind him.